General Home Improvement LLC. is the parent company of Rhino Gutter Guard Maryland and Radiant Barrier Maryland. We are a full service Home Improvement Company with well over 25 years of experience. Back in 1988 our co-founder Fred Vestal knew to build a strong bussiness you need to always put customers first, use quality products and have high standards in workmanship. Well now in 2013 nothing has changed, General Home Improvement is Certified in many areas of Home Improvement is an A-plus Better Business Bureau Company and 5 Star Home Advisor. Unlike many companies in the home improvement industry today we stride to make ourselves available to you 24/7. If you have any questions you can always contact us directly on the sales or service phone numbers. Our Company goal is simple, To make your home everything you want it to be and more!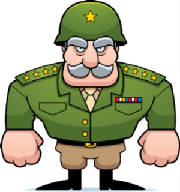 General Home Improvement LLC
1-800-281-2380
Service: 443-333-1139
Chris Cooper 301-437-2667
Get a FREE Estimate!