Thanks Mike from MA., This is truly one
for the finest restore jobs I have ever
seen. The bike looks better than New.
NOW what other atc90's do you have
there under that Cover?
I Think We will see more of Mike's
ATC 90's down the road ?

<<<<<<<<<<<<<<<<<<<<<<<<
Thanks Mark from OH., That Sure is a Sweet
little Aquarius Blue 1970 US90 you have,
Know Wonder it Sets in a Motorcycle Museum.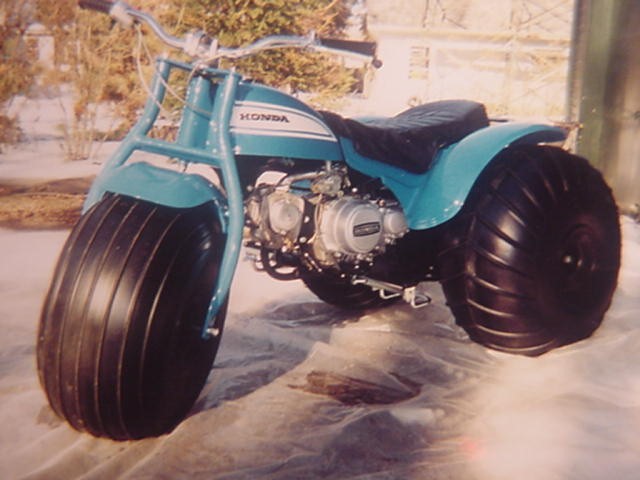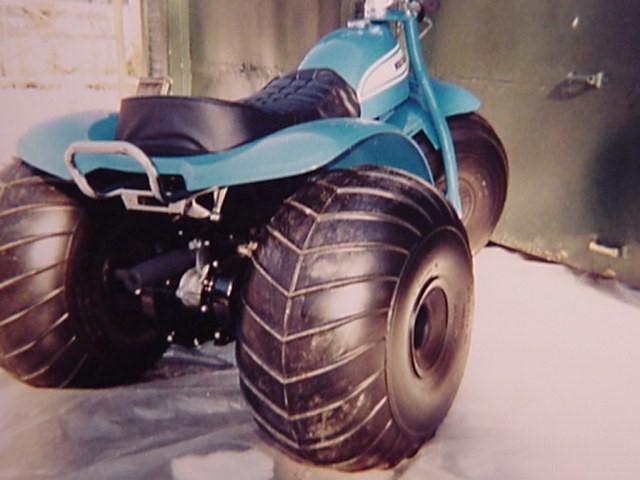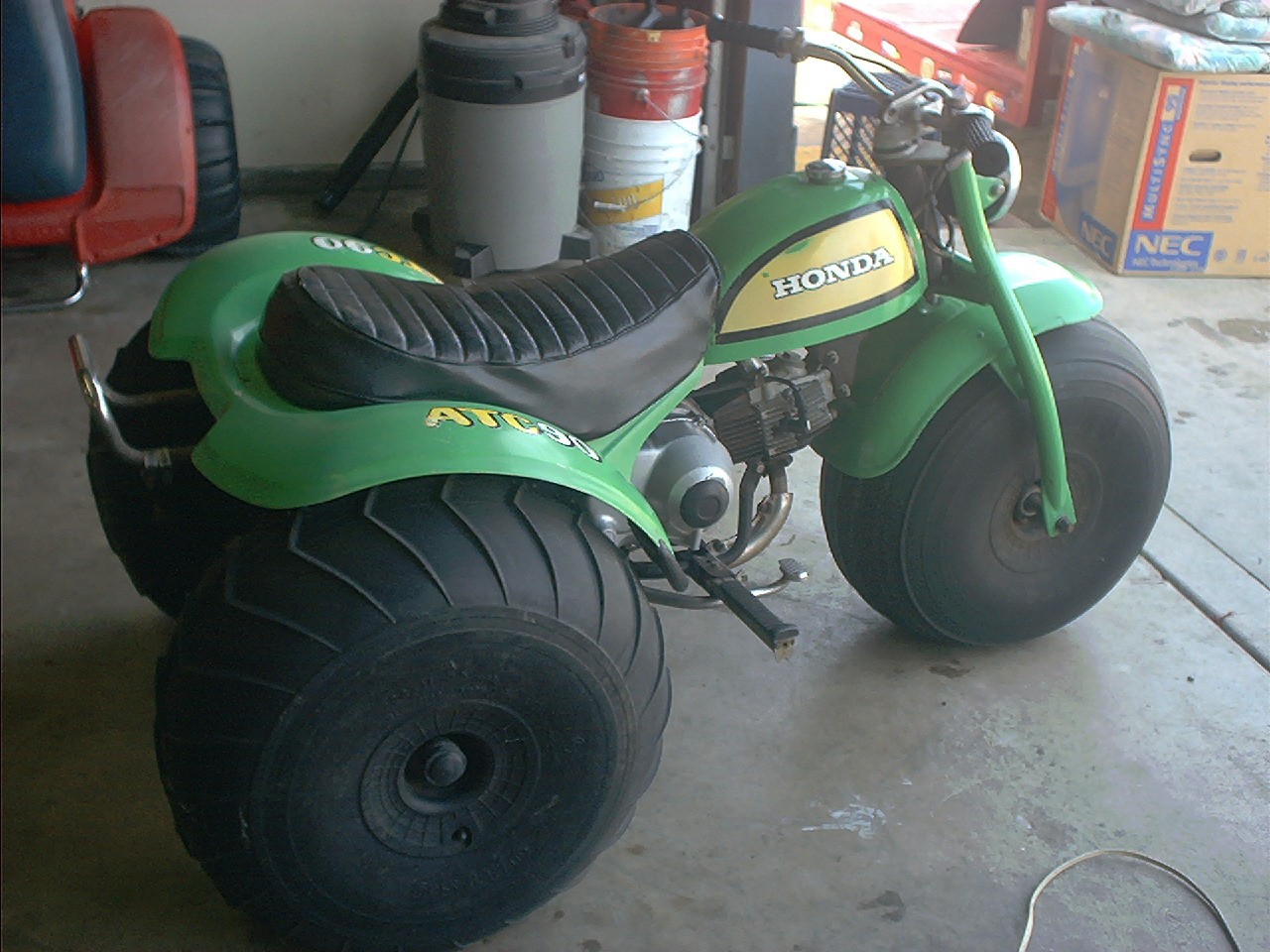 Tom from CA.,Has this very nice 1972 ATC90
that he got from a Farmer, WoW! Nice find
looks Like it was never even used...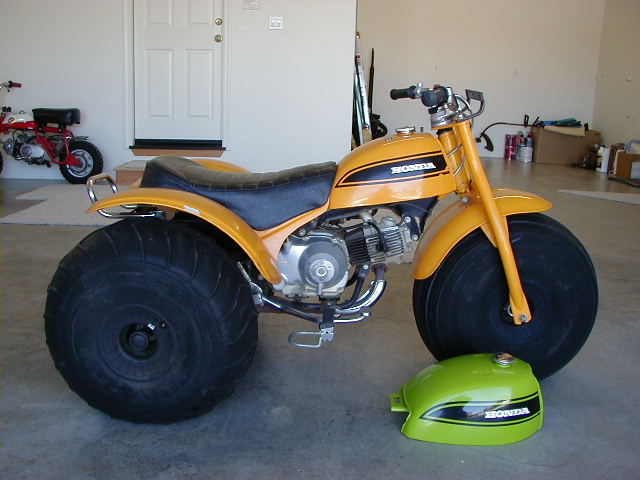 Pete from MO., Has this 1970 US 90 that he will
Restore to Parrot Green very rare Color, Can't
wait to see it when he's done.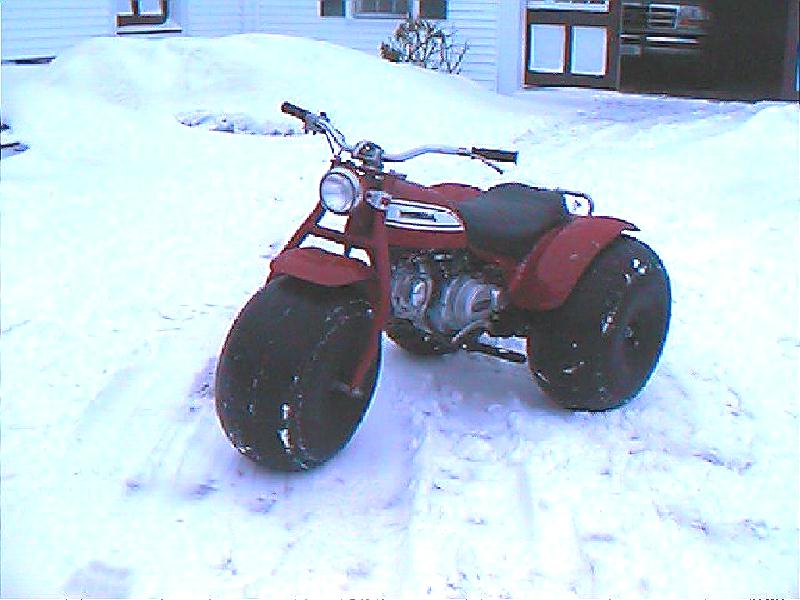 Steve from MM, Save this little
1970 ATC 90 from the Salvage yard.

The Blacks family From OR.,
Sent in this photo of a 1974 atc90
They call "The Pod" and is mostly
ridden by Mom at the dunes.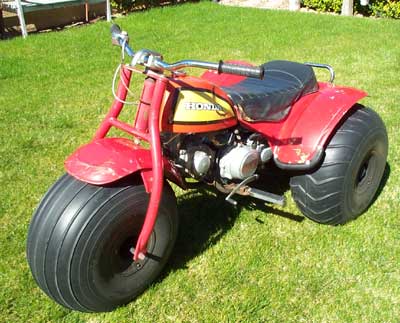 Just one of my good friend Gerards
ATC's, This 90 was his first bike.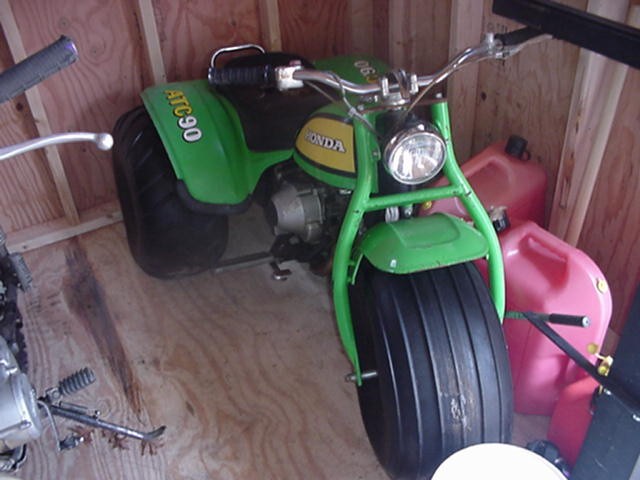 Taylor from Marylands
1973 Mighty Green ATC